David moderates one of the key panels (Digital Transformation) for the 2019 INCONECSS: International Conference on Economics and Business Information
Read More
Along with author Ariel Hauptmeier, David was invited to Essen (Germany) to discuss the importance of voting in the upcoming European Elections.
Read More
In cooperation with the German Foreign Service, David moderates the panel - The Future Energy Powerhouses - which included ministers and guests from China, Vietnam, Morocco and Romania.
Read More
and David met up with him before his show to learn more about his new album and what he thinks about Hamburg.
Read More
Together with Mr. Frederick Aly, Dr. Eckart Stratenschulte and Dr. Roland Heintze, David discusses the important issues Europeans are facing before the upcoming European Parliament Elections.
Read More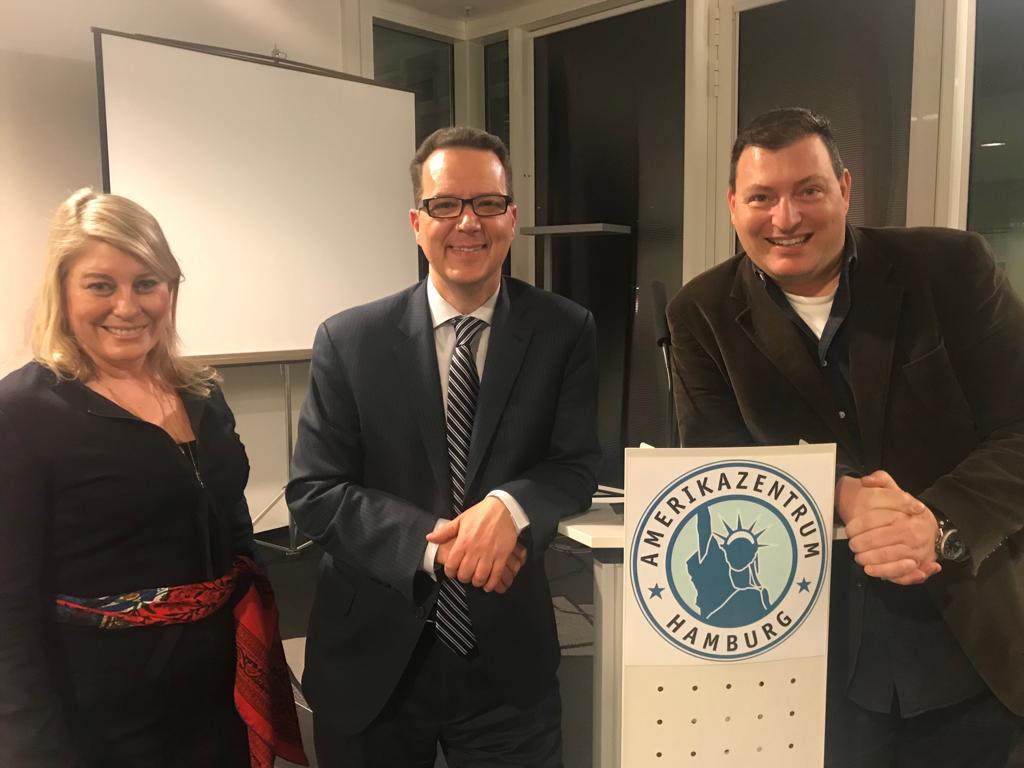 David moderates a discussion on free trade and German-American economic relations with Dr. Ted Bromund, researcher at the Heritage Foundation.
Read More
February 2019 - David invites the Berliner Band - die Herbstbrüder - to Hamburg to perform a surprise concert in a stranger's living room!
Read More
As a Fulbright Alum, I am proud to announce that Chancellor Merkel was awarded the 2018 William Fulbright Prize for International Understanding.  This award, honors her commitment to mutual understanding, international cooperation, and peace.
Read More
January 2019 - David and Lee Tien, Senior Staff Attorney for Internet Rights at the Electronic Frontier Foundation (San Francisco) discuss the Internet of Things.
Read More
and meets David for an interview, and a small musical surprise.
Read More